Bundor Valve, a brand that started in 1994, is a source manufacturer, independent research and development, intelligent detection, scientific management, and rapid delivery to help you avoid detours and achieve success in the valve industry.
If you want to be our agent, Bundor Valve can provide you with the following support: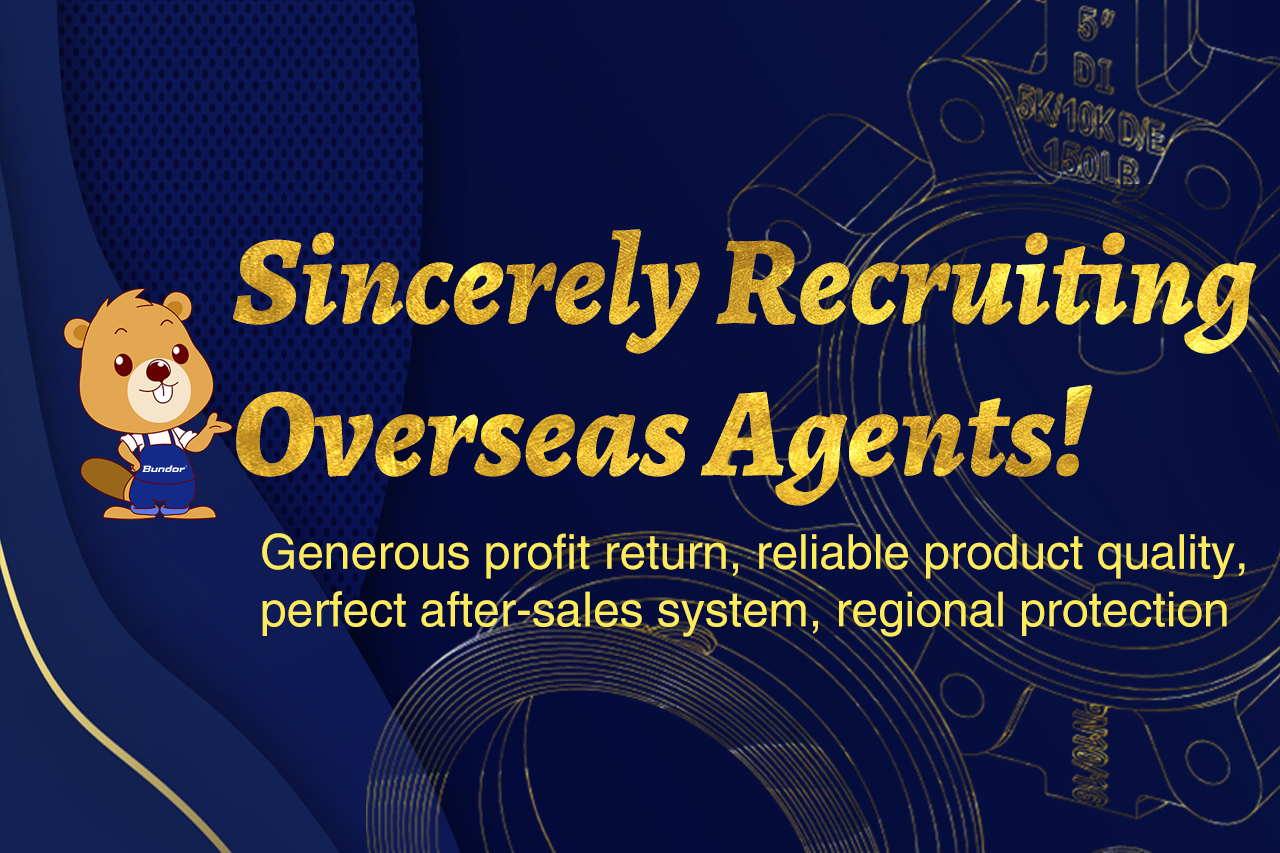 1. Provide better price;

2. Product quality assurance, after-sales service are provided by manufacturer, and save after-sales cost.

3. Encough raw material supplying. Arrange to start production within 8 hours after the order is confirmed to ensure the quality and delivery cycle of Bundor valve products.

4. Perfect after-sales system, professional after-sales team.

5. Manufacturers from the source of strength.

6. Support advantages include regional protection, management , publicity and operation support.

The agency of Bundor valve brand, the products comply with the American ASME standard, the European Union EN standard, the international standard ISO, the German DIN standard, the Japanese JIS standard, the British BS standard, the Russian standard and the Chinese GB, HB, JB standard production; valve pressure: medium and low pressure Valve; specifications: DN15~DN1800; valve materials: cast iron, aluminum alloy, stainless steel, cast steel, carbon steel, A105, 304, 304L, 316, 316L, etc.; Operate ways manual, electric, pneumatic, gearbox and other operate ; Connection method: wafer type, flange, wire port; Main products are concentric butterfly valve,
Y strainer, Rubber joints, soft seat gate valve etc.

Bundor valve looking for channel agent and engineering agent all over the world. Any interest, you can click our website www.bundorvalve.com or send an email to sale@bundorvalve.com for detailed consultation.