Manual wafer butterfly valve manufacturer recommend for you - Bundor. Established in 1994, Bundor is a professional manufacturer of high quality butterfly valves. It has been focusing on handle butterfly valves, worm gear operated butterfly valves, flanged butterfly valves, gate valves, globe valves, ball valves, check valves for 24 years. A variety of valve research, design, production, sales and after-sales service. In order to ensure the quality of each valve, Bundor introduces intelligent quality inspection equipment that integrates standard size measurement and pressure detection. The valve inspection automatically generates pressure test pictures, videos and inspection reports.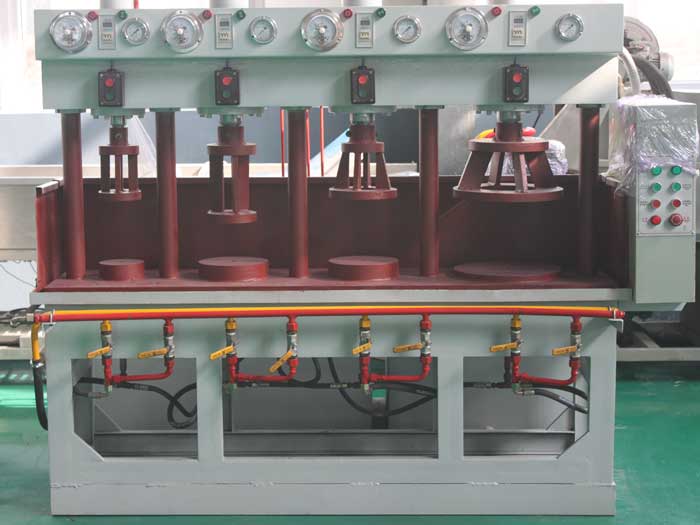 Data and reports can be saved for 5 years. Customers can read at any time, each product produced by the valve like a Bundor exclusive ID, to ensure that the product pass rate of 100%.
The butterfly valve manufactured by manual wafer butterfly valve manufacturers like Bundor has the following advantages:
1. The rubber valve seats that have been developed for two years using the Bundor valve have their own patented products with superior sealing performance and no leakage when the test is opened more than 10,000 times.
2. The patented rubber valve seat is more simple and convenient to install. It has a wider contact surface with the flange waterline and a stronger sealing surface.
3. The valve seat of the valve like Bundor uses EPDM rubber of German Bayer as the raw material. Compared with the rubber butterfly valve, the butterfly valve has better pulling force and rebound resilience, and it is not easy to fall off. The stability is also better.
4. The use of manual valve-like butterfly valve body like the valve, can provide national standard, German standard, Russian standard, American standard, British standard, Japanese standard and other standards, whether you are domestic or export, can meet you Demand.
5. The valve body material has high tensile strength. Parts are made of stainless steel and are more resistant to corrosion. It is safe to use both indoors and outdoors.
6. The introduction of intelligent testing equipment, positive and negative double-sided pressure test for each manual wafer-type butterfly valve products, to ensure delivery of 100% qualified products.