Manual wafer type butterfly valve is one of the most commonly used valve products in water system pipelines and is widely used in water conservancy projects, urban water supply and drainage, sewage treatment, municipal construction and other fields. This article mainly introduces the model problem of the manual wafer type butterfly valve.
Manual wafer type butterfly valve model
Manual wafer butterfly valves can be divided into handle wafer butterfly valves and worm gear operatd butterfly valves according to the transmission mode. According to the form of the seal, it can be divided into a soft-seal butterfly valve and metal seal butterfly valve. The soft-seal material is also divided into rubber and fluorine plastic. The metal seal can also be subdivided into a common double-eccentric structure and a triple-eccentric structure.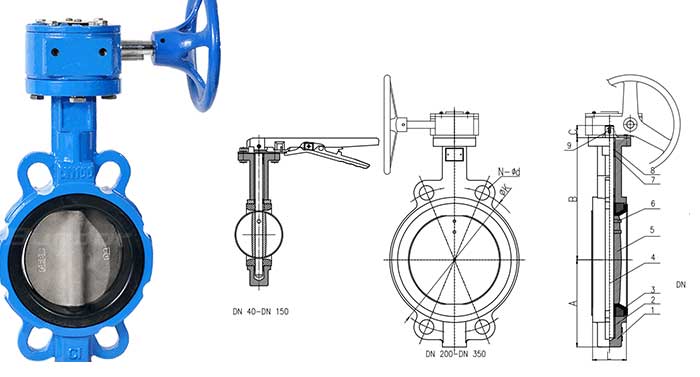 From the previous representation of the butterfly valve model, we can understand the manual wafer type butterfly valve model composition:
Butterfly valve code: D
Transmission method: handle is empty, not written; turbine transmission code is 3
Clip connection code: 7
Structure: midline structure code 1, three eccentric structure code 3
Sealing surface material: rubber code X, fluorine plastic code F, metal seal code H
The working pressure range of the manual wafer butterfly valve is: soft seal working pressure 6/10/16 kilograms, hard seal double eccentric working pressure 10/16 kilograms, and three eccentric structures working pressure 16/25/40/63 kilograms.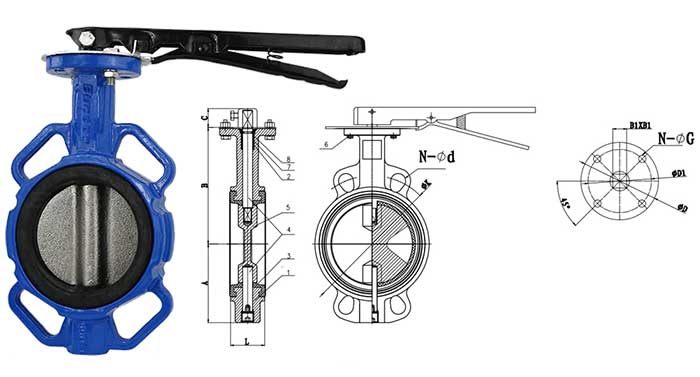 So the common manual wafer butterfly valve models are: D71X-6/10/16, D71F-6/10/16, D371X-6/10/16, D371F-6/10/16, D373H-16/25/40 / 63.
The above is a description of the manual clip type butterfly valve model. The following extension introduces the precautions for installation of manual clip-on butterfly valves:
1. Before installation, make sure whether the purchased valve model meets the working conditions.
2. Before and after the installation, clean the inside and outside of the valve. Do not have dust and impurities.
3. The wafer butterfly valve is installed on the pipe, and the flange of the butterfly valve must be used.
4. In the pipeline installation, do not flip.