In the initial use of metallurgical blast furnaces, gate valves accounted for half of the total. However, with the government's efforts to build environmental protection, and the increasing diameter of pipelines in the blast furnace system, the metal hard-sealed butterfly valves, which are light in weight, good in sealing, and have low torque and are more suitable for making large-diameter valves, have gradually replaced the gate valves. Widely used in the field of metallurgy.
Metal hard seal butterfly valve drive modes are hydraulic drive and electric drive. In the ironmaking blast furnace, it is mainly installed in the waste heat utilization system, the dry dust removal system and the gas pipe network. It is applied under the condition of high temperature working condition with large nominal diameter, working pressure and low opening and closing pressure difference and temperature of 200-350 °C. Because most of the metallurgical system pipelines are high-temperature gas media, metal hard-sealed eccentric butterfly valves have been developed.
The metal hard sealing butterfly valve adopts surface-to-surface contact, and the material of the sealing pair is metal, so it is more resistant to high temperature and can even reach 400 ° C or above. Correspondingly, however, the selection of metal seal pairs has become very important. We must choose old brands and professional brands. Because the brand manufacturers pay attention to the credibility, the qualifications will be relatively sound. We can check whether the metal sealing material is of high quality at the time of purchase, and whether it can maintain elasticity at high temperatures. This also ensures that the metal eccentric butterfly valve will not deform and leak after a period of use.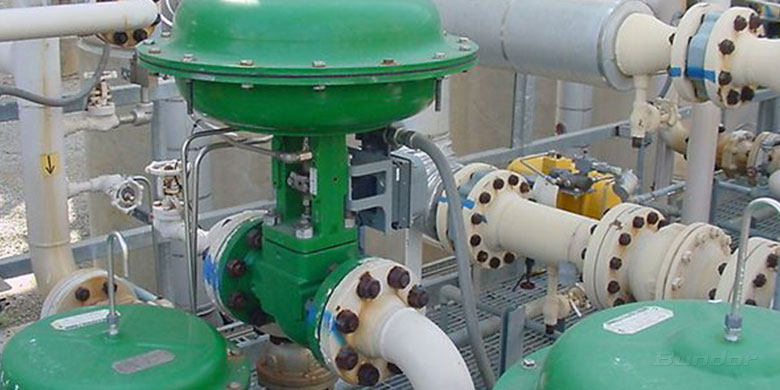 Now we also have a three-eccentric butterfly valve with a multi-layer composite material, which is made up of a combination of metallic materials and non-metallic materials. This further compensates for the lack of metal sealing properties, which is slightly inferior to the lining of fluorine. In particular, the middle non-metallic interlayer enables the sealing of the sealing pair to produce a step seal form, which can maintain a good and reliable high-temperature use effect after long-term use. The disadvantage of the rubber-lined valve allows the valve to maintain high temperature and aging resistance while maintaining a good seal. It has been widely used in various systems of metallurgical blast furnaces, especially in high temperature systems.
Metal hard seal butterfly valves are suitable for high temperature gas pipeline systems in metallurgy, mining, cement, chemical, power generation and urban heating industries. It is used as an opening and closing device. Moreover, the eccentric hard-sealed butterfly valve of the Bundor has a compact structure, few parts, small volume, light weight, high temperature resistance, and flexible opening and closing. It achieves zero leakage under long-term working conditions. It has a long service life and low power requirements. It will also usher in a wider range of applications in the future.