Professor Zhang Xiheng is an associate professor in the School of Petrochemical Engineering of Lanzhou University of Technology. He focuses on valve technology and sealing, pipeline engineering and other aspects of research and has achieved fruitful research results.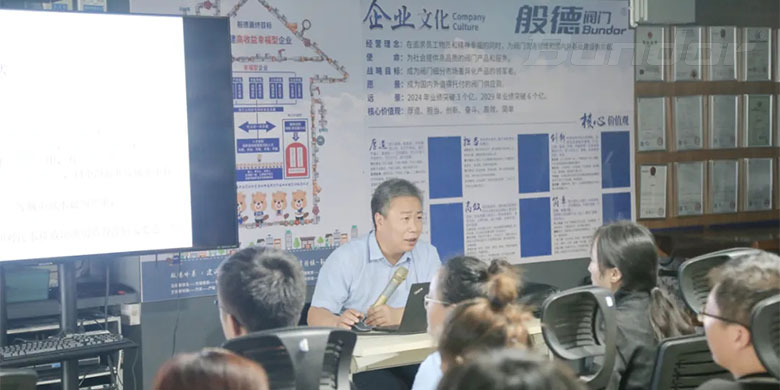 Professor Zhang's course started with the current situation of water resources utilization in our country, and introduced the development of hydropower resources, the market prospects of water conservancy and hydropower valves, and technology development trends. He focused on several main control valves commonly used in water conservancy and hydropower projects, including regulating valves, conical energy dissipation valves, and exhaust valves. Finally, Professor Zhang summarized the future development trend of valve technology. Everyone has benefited a lot from it.
Bundor Valve Company has always advocated continuous learning and lifelong learning for all Bundor people, and provided learning opportunities and platforms for everyone. As a practitioner in the valve industry, every Bundor person is constantly improving their valve expertise and knowledge, and strives to provide customers with more professional services!