What kind of media can the hard seal butterfly valve pass through? Let Bundor Valves introduce to you. The hard-sealed butterfly valve is suitable for pipelines conveying various corrosive and non-corrosive fluid media in producer, coal gas, steam, natural gas, city gas, hot and cold air, chemical refining engineering and power generation environmental protection system and to adjust or stop the flow of the media. Hard-sealed butterfly valves can be divided into manual hard-sealed butterfly valves, pneumatic hard-sealed butterfly valves, and electric hard-sealed butterfly valves; hard-sealed butterfly valves are mostly made of cast steel and stainless steel.
Features of hard sealed butterfly valve: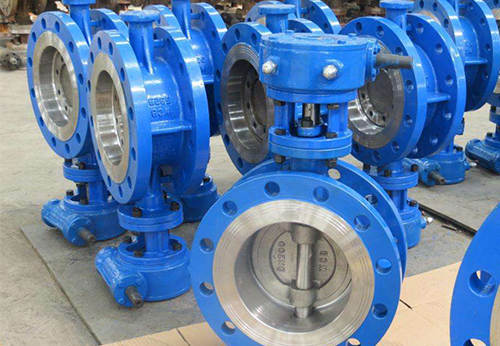 1. The hard sealing butterfly valve adopts triple eccentric sealing structure, the valve seat and the disc are almost free of wear. It has the sealing function of getting tighter and tighter.
2. The sealing ring is made of stainless steel, which has the dual advantages of metal hard sealing and elastic sealing. It has excellent sealing performance under low temperature and high temperature, and has the characteristics of corrosion resistance and long service life.
3. The sealing surface of the butterfly plate is made of surfacing drill-base hard alloy, the sealing surface is wear-resistant and has a long service life
4. The large size butterfly plate adopts frame structure, which has high strength, large flow area and small flow resistance.
5. The hard-sealed butterfly valve has a two-way sealing function. It is not restricted by the flow direction of the medium during installation, nor is it affected by the spatial position. It can be installed in any direction.
6. The drive device can be installed in multiple positions (rotating 90° or 180°), which is convenient for users to use.