On April 16th, 2019, the teacher of the valve industry, Lu Peiwen, came to the Bundor Valve Company to provide technical guidance and training for the general staff.
The theme of this full-time training is "The History of the Development of China's Valve Manufacturing Industry". In accordance with the chronological order, Mr. Lu divided the development of China's valve industry into four development stages after the founding of New China, and described the development of the valve industry in these four stages. It focuses on the rapid development of China's valve industry since the reform and opening up. It introduces the level of Chinese valves in the world valve industry and the gap with foreign valve industry.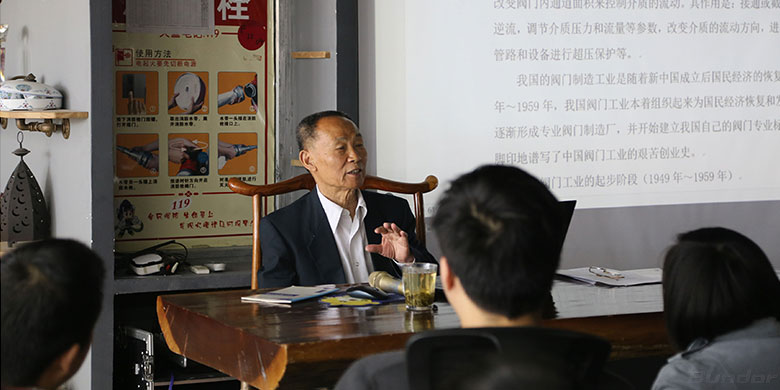 At the end of the day, Teacher Lu talked about an experience he had asked about the product quotation from the Bundor Valve Company. Salesman in the Bundor valve company provided the product quotation in two hours and the product quotation was very detailed. Teacher Lu highly affirmed the professional competence and high efficiency of the salesman in the Bundor Valve Company.
After the training of all the staff, Mr. Lu also gave detailed guidance to the valve technology work of the company. Technicians in the Bundor Valve Company have benefited a lot.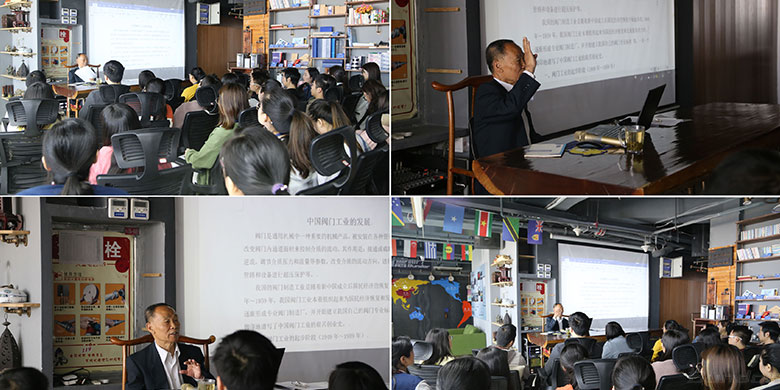 Teacher Lu Peiwen has been 77 years old this year. He has been teaching for two and a half hours. He has not had a sip of water in the whole process. He is concentrating on sharing knowledge for everyone. This attitude of loving the cause and working wholeheartedly deserves to be learned by every person!
As a practitioner in the valve industry, only when we understand the history of China's valve industry can we better understand the current status of the valve industry, better predict the future of the valve industry and strengthen our own pace, and then make it in the valve industry. I believe that in the future, practitioners in the Chinese valve industry will continue to overcome technical difficulties and make the Chinese valve industry more powerful In the field of valves worldwide!