On February 22, 2018, the "Forward together to the future" meeting of Bundor held in luoyang .The valve suppliers, dealers, customers and partners participated in the conference.Here's a look at the mobilization meeting.
For Bundor, the year of 2017 was an extraordinary, unforgettable, memorable and struggling year, was also the fastest-growing year since company established.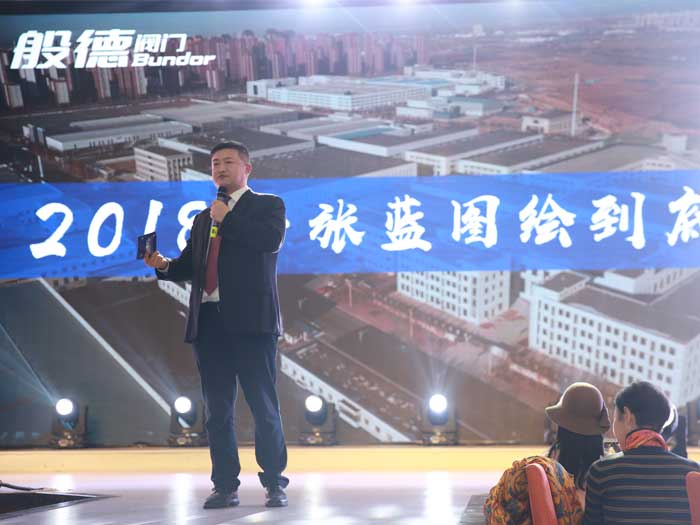 Showing company's development history, reporting company's proud result and performing wonderful program to increase emotion and mutual trust between company and staffs, which is one way to promote company's culture.
At annual meeting, our whole year's work got summarized, the plan for new year got clearly seen. It can not only promote communication among staffs, but also enhance consciousness of team cooperation, create positive working atmosphere and then enhance working efficiency, promote company performance steadily. As for staffs, annual meeting can fully show their personality.
Finally, Bundor wishes you all a happy new year and good luck in the year of the rooster.