On Jan. 8, 2019, Bundor Valve had a reward distribution for high achieving employees during the morning meeting in recognition of their accomplishments.
The fourth quarter witnessed the highest sales performance of Bundor Valve in the whole year. Mr. Xia Xuchao, the company president, awarded the fourth quarter and December sales performance rewards to the business elites in person. Incentives include cash and gift cards of Dazhang Supermarket, totaling 21400 yuan.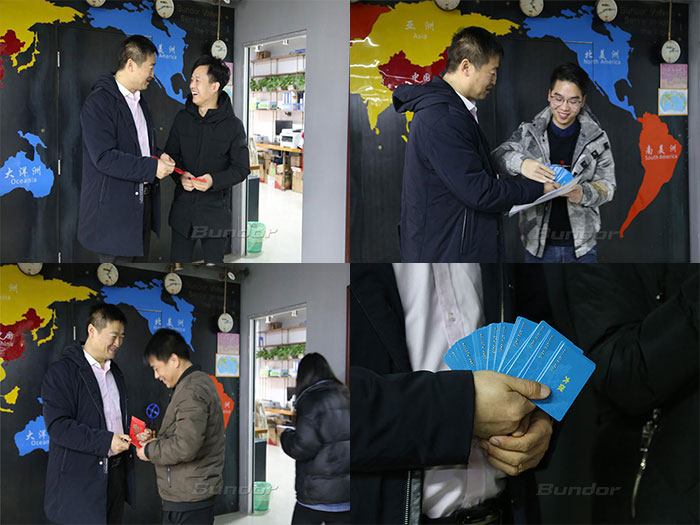 At the beginning of his speech, President Xia expressed appreciation for the hard work and dedication of the whole staff in 2018, and told about the layout upgrade of the Tianjin factory. In the end, he raised expectations for the staff, hoping that everyone will be down-to-earth and go all out to meet the new challenges of 2019, so that everyone may stand up to his or her own efforts and live up to every drop of sweat!
New departure, new journey! 2019 has already started, we believe that with the joint efforts of the whole staff, Bundor Valve will take a great new step and create greater achievements!