After 61 years of reform, innovation and development, the Canton fair has withstood all kinds of severe tests and never stopped. Bundor has many participation experience and rich participation experience, attended guangzhou autumn canton fair.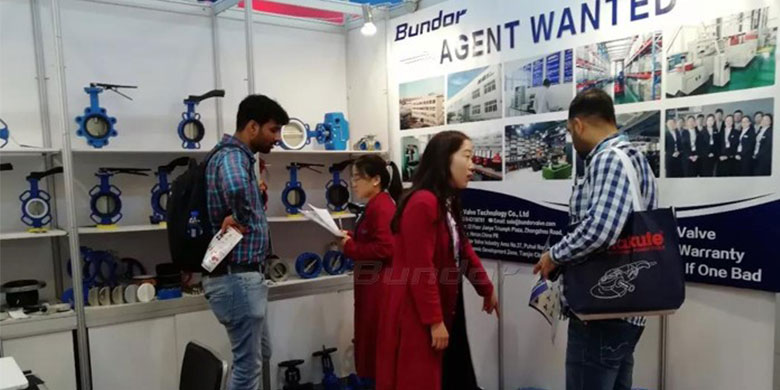 Because of the exhibition booth is very neat, the variety of products is dazzling, and the appearance of products is beautiful, which has attracted many customers from all over the world to understand. Three foreign trade elites of Bundor, wearing a striking red dress with Chinese style, greeted each customer with a smile, and provided them with professional product introduction and service. After learning about new butterfly valve products of Bundor, our customers are full of praise for the valve quality, appearance and packaging. Relying on professional knowledge, solidarity and cooperation, reasonable division of labor, foreign trade personnel received a large number of customers. A dealer from Indonesia was very satisfied with the quality and price of our products and expressed his willingness to act as our agent.
Bundor valve through the Canton fair, Bundor high quality valve products to the world's customers, not only expanded the international market, let the world see China's good products, but also established a good friendship with foreign friends.