Bundor Valve Attended The 2018 Autumn Canton Fair The Booth of Bundor Were CrowdedAutumn Canton Fair was held in October in Guangzhou. Bundor Valve ,as a regular exhibitor , participated in it with high quality valve products .The elites of foreign trade in Bundor welcomed the customers who came from various countries with the most professional knowledge and full of enthusiasm
A customer from Italy gave a inquiry list of valves and requested for quotation . Another dealer in Indonesia decided to visit the factory of Bundor before he got back . A regular customer from the united Arab emirates came to the booth again for business cooperation.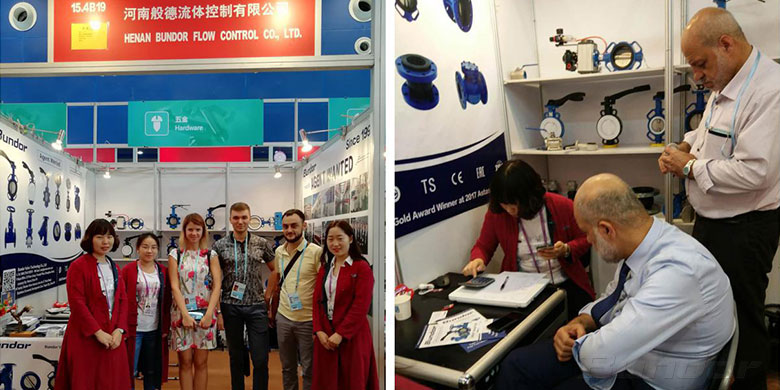 Canton fair has expanded the trading channels of Bundor, which makes more people know more about Bundor Valve . Bundor sincerely hopes to be able to give a deep impress to every customer by high quality products and perfect services .
Bundor Valve Participated in IFME
China international fluid machinery exhibition (IFME) is sponsored by the China general machinery industry association. It is the only and authoritative professional exhibition in fluid machinery manufacturing .The exhibition of the 9th is held in Shanghai world expo exhibition hall on Oct 26-28 ,2018 Many famous valve companies participated . Such as Yuanda Valve, Jinan Meide Valve,Suzhou Neway Valve Factory ,Beijing Valve General Plant.
In this exhibition, Bundor valve showed product tech,manufacturing process, testing equipment, customer support, maintenance and other aspects to customers comprehensively and established a complete product value chain, which successfully attracted many customers to visit.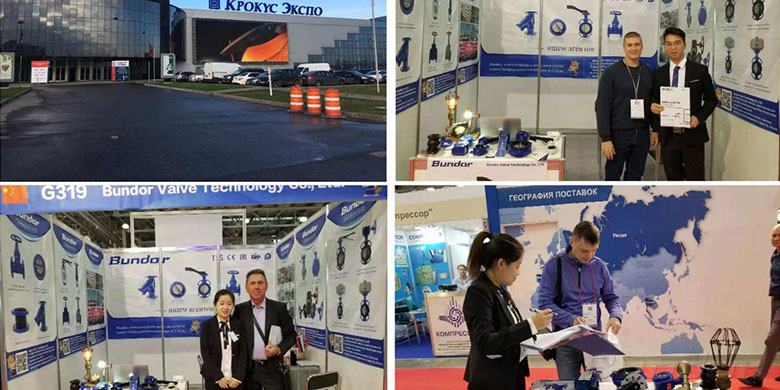 Outstanding comes from ecru, strong from the heart ! Bundor's aim is to be the most trusted valve supplier in the world . Bundor takes the industry predecessor as an example . Keep improving and be creative!
Bundor Valve Attend Russian Pump Valve Exhibition
In October, the elites of foreign trade in Bundor were in well prepared and elected representatives to participate in the Russian Pump Exhibitions.
At the beginning of the exhibition, the booth of Bundor attracted a large number of exhibitors. After knowing more about Bundor Valve , they expressed their satisfaction with the valve products and looked forward to cooperating with Bundor. This exhibition provided us with an important opportunity to enter the Russian market. We will seize the opportunity, face up to the challenge and show our high-quality products to the world.
Good News ! Bundor Valve Was Rated AAA Credit Company
After the strict evaluation of the 315 national credit investigation system, Bundor Valve Technology Co., Ltd. has won a number of 315 national credit investigation system credit enterprise certification honors, including: AAA Credit Company, AAA Credit Rating Certificate, AAA Credit Operation Demonstration Company, AAAQuality Service Credit Company. Bundor valve chairman , Xuchao Xia, won two honors, including the honorary title of "honest manager" and "honest entrepreneur".
In the past 24 years, we have been adhering to the core values of "kindness, responsibility, innovation, struggle, simplicity, efficiency and coordination". We strive for survival with quality and development with reputation. We will continue to work hard to improve the quality of our products and services.